Joel Brandwein
International business development, fitness & nutrition consulting, photography, public relations, marketing, copy writing, internet promotion and graphic design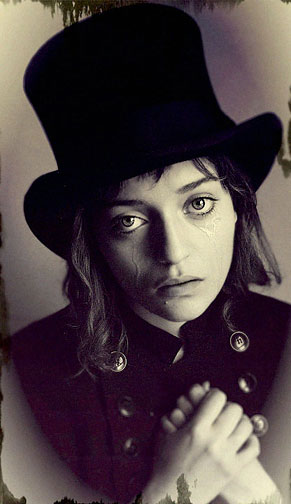 March 20, 2013

joel brandwein remembered (private facebook group)
---
---

film clip: 16 mm movie by me for my record "Motorcycle Girl"
---
music video: 16 mm film by me for my single "Silver Dagger"
---

the rare and elusive "skunk terrier"
---

my photos of actress Marisa Prietto set to my song
---

my father's website . . . I created it for him
---

one of my alternative rock CDs - with MP3 downloads
---

live on stage with my band - video
---
---
---

my internet site for Chris Dickerson
---

video that I produced for Frank Zane
---
---

competition film that I composed a musical score for, edited & restored for Dave Draper
---

website designed for Earl Maynard
---

web site design for Boyer Coe
---

official memorial tribute web site - RonTeufel.com
---

olympia winners internet site designed by me
---

vintage style physique photos, one week before my NPC Mr. San Francisco competition
---

my first attempt at a consumer action web site
---
Joel Brandwein was born in New Jersey (not sure exactly what exit number) and after a brief stint (1 year) living in Peter Cooper Village, a residential development in the New York City borough of Manhattan, he moved up and out (about a 45 minute drive) to Westchester County and the town of Scarsdale, New York. He did seventeen years of hard time in this wasteland of wealthy suburbanites and, upon his release, headed west to attend the University of California at Berkeley. He has since lived overseas in Paris, Milan, Rome and Venice where he worked as a fashion model. He also lived briefly in Salina, Kansas (long story), made a brief return to New York City where he took an apartment in Chelsea in order to record a new album of his music, and has now settled back in the San Francisco Bay Area. Joel is an international business development consultant, certified personal trainer, certified sports nutritionist, musician, photographer, filmmaker, web designer and graphic artist. He has also worked as a high school principal, teacher, marketing director, public relations manager and a whole lot more.
Joel Brandwein est né dans le New Jersey (pas sûr exactement ce que le numéro de la sortie) et après un bref passage (1 an) qui vivent dans Peter Cooper Village, un développement résidentiel dans l'arrondissement de New York de Manhattan, il s'est déplacé vers le haut et (sur un 45 minutes en voiture) à Westchester County et la ville de Scarsdale, New York. Il n'a dix-sept ans de temps dure dans ce désert de banlieusards aisés et, après sa libération, vers l'ouest pour assister à l'Université de Californie à Berkeley. Il a depuis vécu à l'étranger à Paris, Milan, Rome et Venise où il a travaillé comme mannequin. Il a également vécu brièvement à Salina, Kansas (longue histoire), a fait un bref retour à New York où il a pris un appartement à Chelsea afin d'enregistrer un nouvel album de sa musique, et est maintenant revenue dans la baie de San Francisco . Joel est un consultant en affaires internationales de développement, entraîneur personnel certifié, certifié sport nutritionniste, musicien, photographe, cinéaste, web designer et graphiste. Il a également travaillé comme directeur d'école secondaire, un enseignant, directeur marketing, directeur des relations publiques et d'un ensemble beaucoup plus.
Joel Brandwein war in New Jersey geboren (nicht sicher, was genau Ausfahrt) und nach einem kurzen Gastspiel (1 Jahr) leben in Peter Cooper Village, eine Wohnsiedlung in der New Yorker Stadtteil Manhattan, zog er nach oben aus (etwa ein 45 Minuten Fahrt) nach Westchester County und der Stadt Scarsdale, New York. Er hat 17 Jahre harte Zeit in dieser Einöde der reichen Vorstädter und nach seiner Entlassung, in Richtung Westen an die University of California at Berkeley besuchen. Seitdem hat er in Übersee in Paris, Mailand, Rom und Venedig, wo er als Fotomodell arbeitete und lebte. Er lebte für kurze Zeit in Salina, Kansas (lange Geschichte), eine kurze Rückkehr nach New York City, wo er eine Wohnung in Chelsea, um ein neues Album seiner Musik aufzunehmen, und hat nun wieder in der San Francisco Bay Area angesiedelt . Joel ist ein internationales Business Development, zertifizierter Personal Trainer, zertifiziert Sport Ernährungsberater, Musiker, Fotograf, Filmemacher, Webdesigner und Grafiker. Er hat auch als eine hohe Schulleiter, Lehrer, Marketing Director, Public Relations Manager und eine ganze Menge mehr gearbeitet.
Joel Brandwein nato nel New Jersey (non sono sicuro uscita esattamente cosa) e dopo un breve periodo (1 anno) che vivono in Peter Cooper Village, uno sviluppo residenziale nella città di New York quartiere di Manhattan, si è mosso e fuori (circa un 45 minuti in auto) a Westchester County e la città di Scarsdale, New York. Ha fatto diciassette anni di difficoltà in questo deserto di sobborghi benestanti e, dopo il suo rilascio, si diresse verso ovest a frequentare l'Università della California a Berkeley. Da allora ha vissuto all'estero a Parigi, Milano, Roma e Venezia dove ha lavorato come modella. Ha anche vissuto per breve tempo a Salina, Kansas (storia lunga), fatto un breve ritorno a New York dove ha preso un appartamento a Chelsea per registrare un nuovo album della sua musica, e ora rientrato nella San Francisco Bay Area . Joel è un consulente internazionale di sviluppo del business, certificata personal trainer, nutrizionista dello sport certificata, musicista, fotografo, regista, web designer e grafico. Ha lavorato anche come preside della scuola, insegnante, direttore marketing, public relations manager e molto altro ancora.